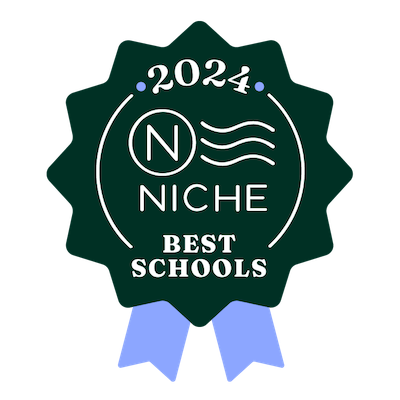 WELCOME TO ACDS. At Almaden Country Day School, our unique balance of academic rigor, character development, and the joy of childhood enables us to discover the gifts in every child. We offer a safe, welcoming, and joyful school featuring small class sizes, enthusiastic and caring teachers, and a low-stress, high-opportunity learning environment. ACDS is a place where children grow into confident, curious, prepared learners who thrive in high school, college, and beyond.
Early Childhood Education
Families re-enrolling at ACDS each year
Electives offered in the Middle School
Students participating in after-school sports & clinics
Books in our school library
Faculty with children who are ACDS alumni
Enrichment classes a fourth-grader experiences in a week
2023 graduates who applied to private high schools were admitted
Congratulations, Class of 2023!
100% of our grads who applied to private high schools were admitted. They will be attending public and private schools of their choice in the Fall.
Archbishop Mitty High School
Bellarmine College Preparatory
Berlin International School (BBIS)
Drew School
Notre Dame High School
Oakwood School
Presentation High School
Saint Francis High School
Stevenson School
Valley Christian High School
Of our eighth graders who apply to private high schools, our 10-year acceptance rate is 98%.
Learn more about our amazing alumni community.