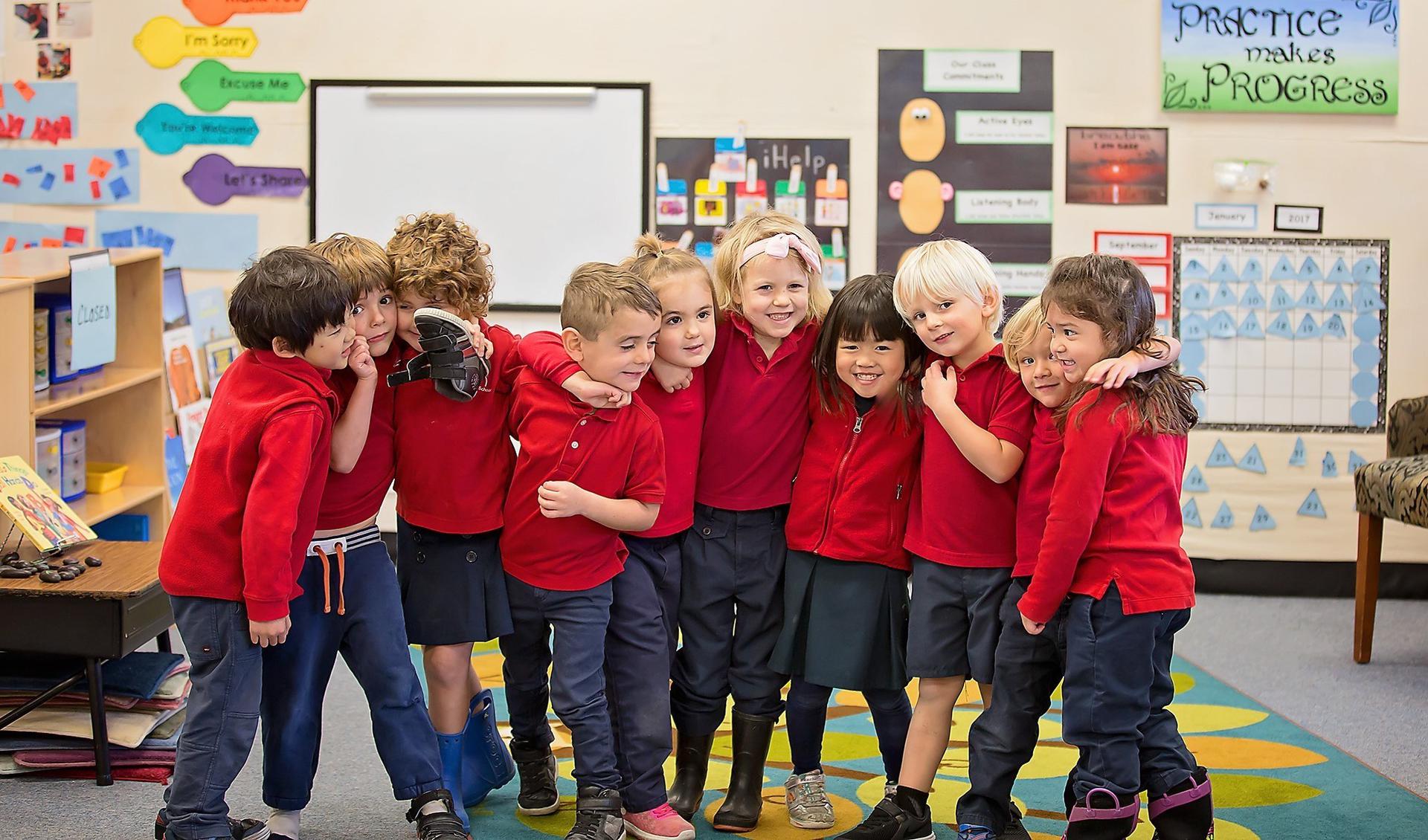 A LETTER FROM THE HEAD OF SCHOOL
Dear ACDS Alumni,


Last month we hosted Mrs. Hunter for her annual visit; she comes to campus to spend time with our new teachers, and at the end of the week, everyone waits for Nan's happy and tearful stamp of approval: "You're doing a wonderful job, everyone. It feels just like it used to!"
We're working hard to maintain the student-centered philosophy, wholesome culture, and joyful energy that Nan and her faculty established back in 1982, while also adapting our instructional practices and programs to prepare our students for a changing world.
In the middle school, we've implemented CPM Math across the grades, having piloted the program for three years in sixth grade. CPM allows us to do a better job of challenging students who need a richer math experience, and compliments our Bridges math curriculum used in the elementary grades. The program has turbocharged the way we teach math! With the addition of math specialist and alumna Catie Robb to the middle school team, we're thrilled about our powerful new math offerings for the oldest ACDS students.
If you visit campus, you'll see the first steps underway toward our Campus Master Plan and the Phase I project, the Event Center. This facility, anticipated to begin construction in June 2020, will feature a high school-sized gymnasium and locker rooms with an elevated performance stage. Stay tuned for updates on the Event Center in the months ahead.
New programs, new facilities, and a new-ish acronym, ACDS. But rest assured that your school is the same as you left it, where it matters – our respect for children and childhood, our excellent academic programs and the enthusiasm and laughter across our campus. Please stop by whenever your path brings you near Almaden Valley, and see for yourself.
Dr. Olaf Jorgenson
Head of School
Captain Cougar and Mrs. Hunter
This year, the PSA set a school-wide goal of 2,000 laps and this was nothing for our students. They ran a whopping 5,165 laps! And to top it all off, our founder, Nan Hunter came to cheer them on.
Go Cougars!
Thanks to the wisdom of our mascot, Captain Cougar, the Fund Run/Fun Run/Buddy Bonanza event has finally landed on its forever name – the Cougar Run. It's brilliant in its simplicity. We are Cougars, and we run!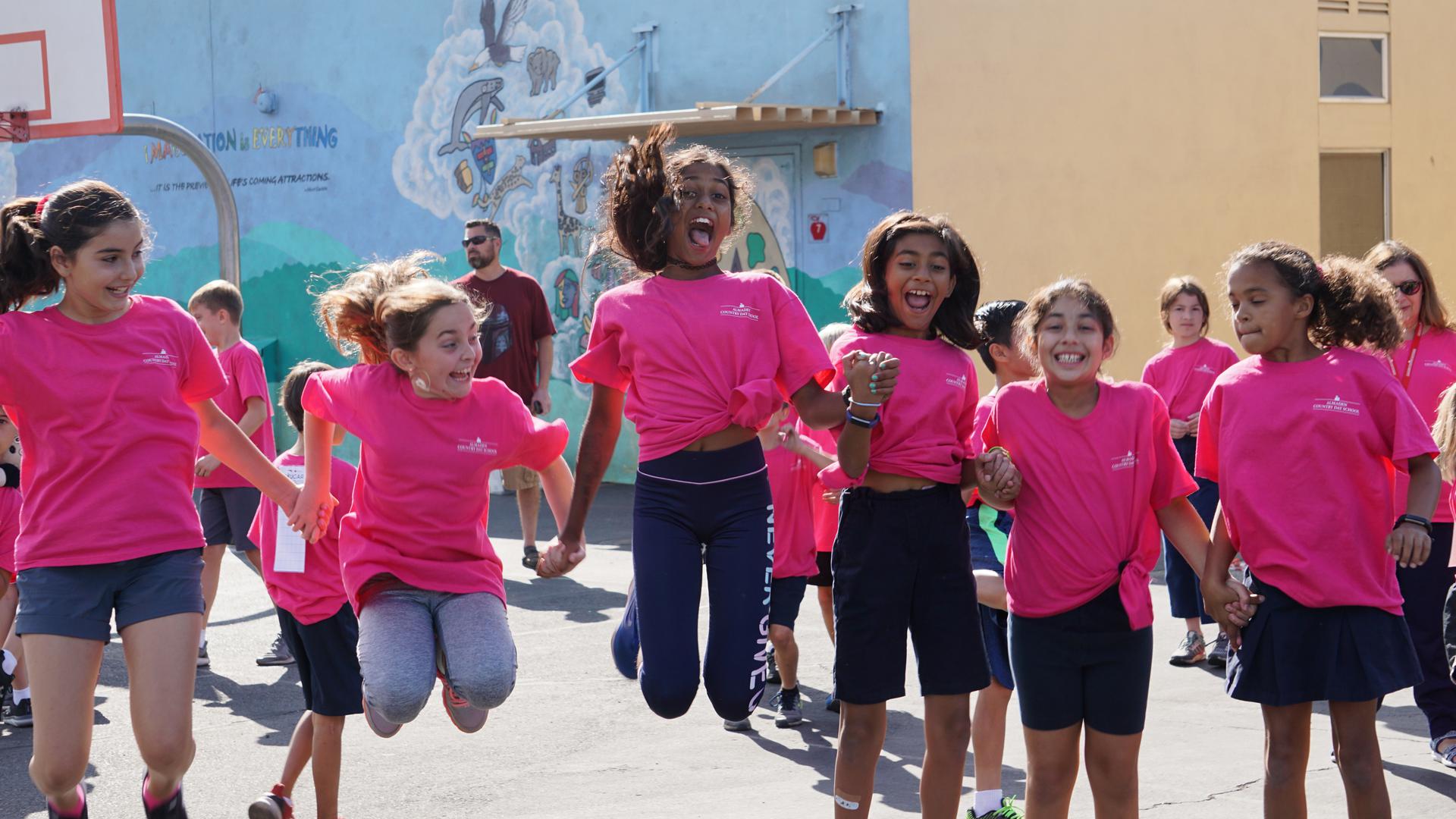 We've asked a few of your fellow alumni what the class shirt colors were, and almost everyone remembers 8th grade is black, and some remember that 7th grade is white or charcoal gray, but for most, it seems to get a little fuzzy after that.
Do you remember what grade wears hot pink class shirts?

Do you want to see all of the class colors?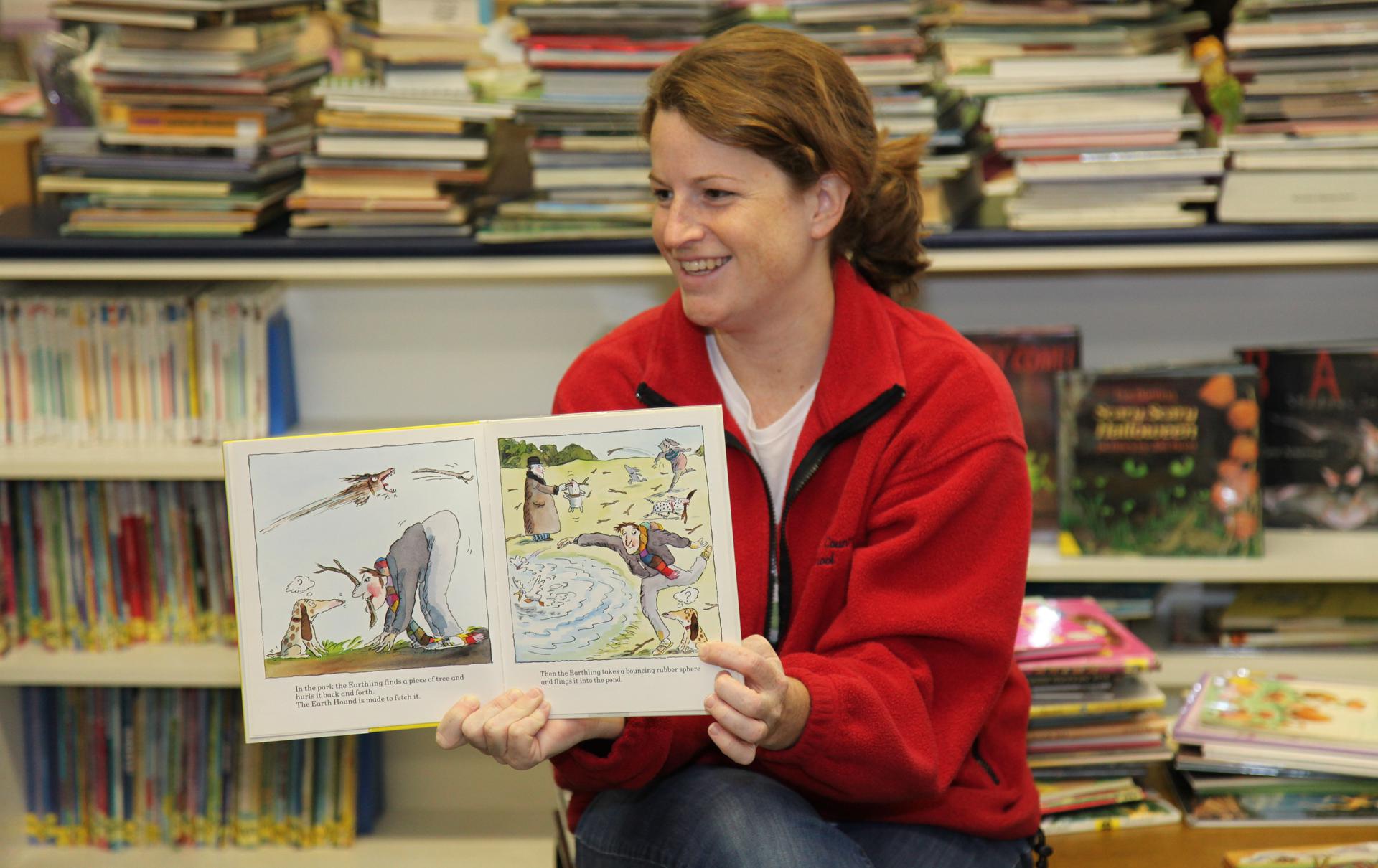 Ms. Shannan Egli (Williams)
Ms. Shannan Egli began teaching at ACDS in the fall of 2007. She says that one of the things that attracted her to ACDS was "the community and the belief that every student is incredible." When asked what her favorite part of her work at ACDS was, she said, "connecting with students and graduates is at the top of my list!" When asked what her fondest memory was, she said that she'd "have to use the Pensieve of Hogwarts to share all the memories."
Although Shannan has too many happy memories to list, we do have one specific example provided by Erika Kawaguchi, our Alumni Spotlight in this issue. Erika tells us that her best memory of ACDS happened after she graduated and came back to help Ms. Egli with Author Celebrations that included a "reenacted Hogwarts experience, complete with a rousing musical number and a 'duel' fought across library tables."
Because Shannan nurtured this type of relationship with so many of our students and alumni, we're pleased to announce that she has joined us as an adjunct member of the Alumni Committee. She would love to hear from you, and you can reach her at segli@almadencountryday.org or @bbs_librarian on Instagram.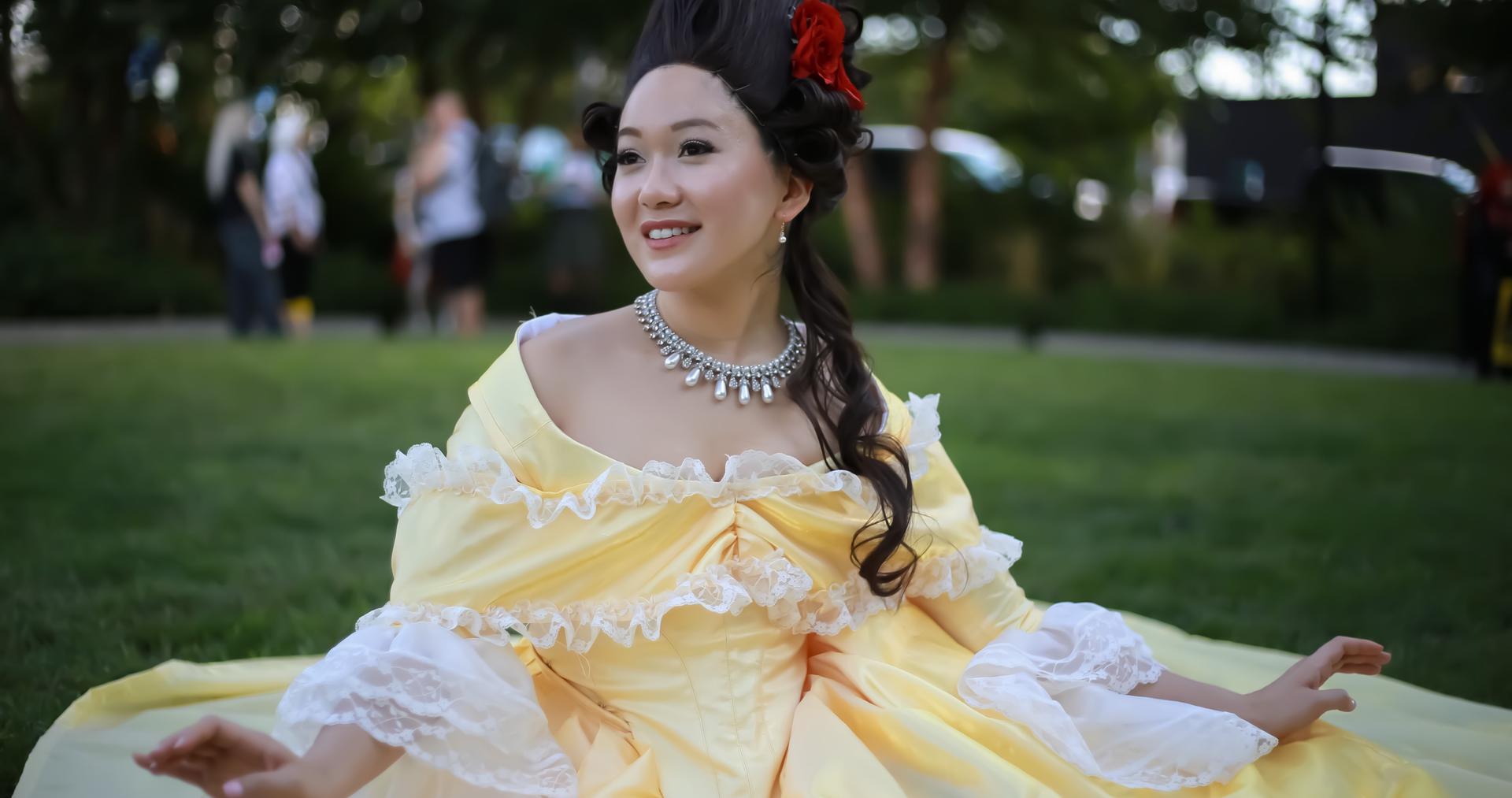 Erika Kawaguchi '10 says that while living in New York she saw a few too many Broadway shows, and in that time, dreamed up a costume that transforms from the old beggar woman into the brilliant explosion of sparkles that is Cinderella's Fairy Godmother from the 2015 film. She drafted the patterns herself, based on extant 18th-century garments, and constructed historically accurate foundation garments to give the costume the proper shape. She showcased her gown, which is made from over 30 yards of fabric, for the official Disney costume competition at the D23 Expo in Anaheim this past August.

Members of the Class of 2024 in costume for "101 Dalmations."
Congratulations to our 6th grade volleyball team and our 7th & 8th grade volleyball team. Both teams won the 2019 Silicon Valley Athletic League volleyball championships in their division. This is their third year in a row for the 7th & 8th grade team to take the title. Way to go, Cougars!
Kavita Ramani '92 and Trevor Meyerowitz welcomed their second baby girl, Avery, on July 8th 2019. Avery, joins her excited big sister, Priya, who is two and a half years old, and their two loving dogs, Indie and Piper. Kavita and her family reside in Morgan Hill. Trevor is a computer engineer, and Kavita works as a marriage and family therapist at a private practice in Campbell.
Bobby Pelz '95 is an English teacher at Watsonville High School. He is leading 25Books, an organization that provides books for needy children. Visit www.25books.org to learn more.
Kira (Spindler) LeMat '96 and her husband Michael Bowersox welcomed their baby boy, Lucas James, into their world on June 18, 2019. Lucas surprised everyone by coming into the world a month early, but from the start he has been healthy, happy and 'cute as a button'! His current interests at 4 months include smiling at mommy, Baby Beluga, and his owl rattle toy. Kira and her family live in Portland, Oregon where she is a therapist and Michael is a special education teacher. Grandma (Bibi) Bonnie LeMat, former ACDS science teacher, loves snuggling with Lucas on her frequent visits. Click here for photos.

Michelle Amber (Mednick) Costa '97, and her husband Victor welcomed their baby, Amelia Amber, on August 25, 2019, weighing 9lbs 7oz and measuring 21 inches long. Michelle lives in Sunnyvale and works as a Benefits Accounts Manager. Click here for photos.
Erin Tyrell '03 and her husband Devin Canale, welcomed baby Scarlett Grace, born August 14, weighing 8lbs 8oz and measuring 20.5" long. Big sisters Brionna, who is eight and in third grade, and Noelle, who is four and in pre-school, are delighted with their new baby sister. Click here for photos.
Callaghan Smith '08 is an Employment and Education Specialist at First Place For Youth in Oakland. FPFY supports transitional aged foster youth as they learn to support themselves. He still plays basketball and enjoys spending his free time with family. He's been managing his diabetes well and continues to live a healthy lifestyle. Cal graduated from Bellarmine in 2012, and from the University of Redlands in 2016.
Maya Kaul '09 is pursuing a Ph.D. in Educational Policy at the University of Pennsylvania's Graduate School of Education starting this fall where she is excited to study ways to elevate teacher and student voices in policy and create more institutionalized supports for teachers.
JOIN US AT THE THANKSGIVING FEAST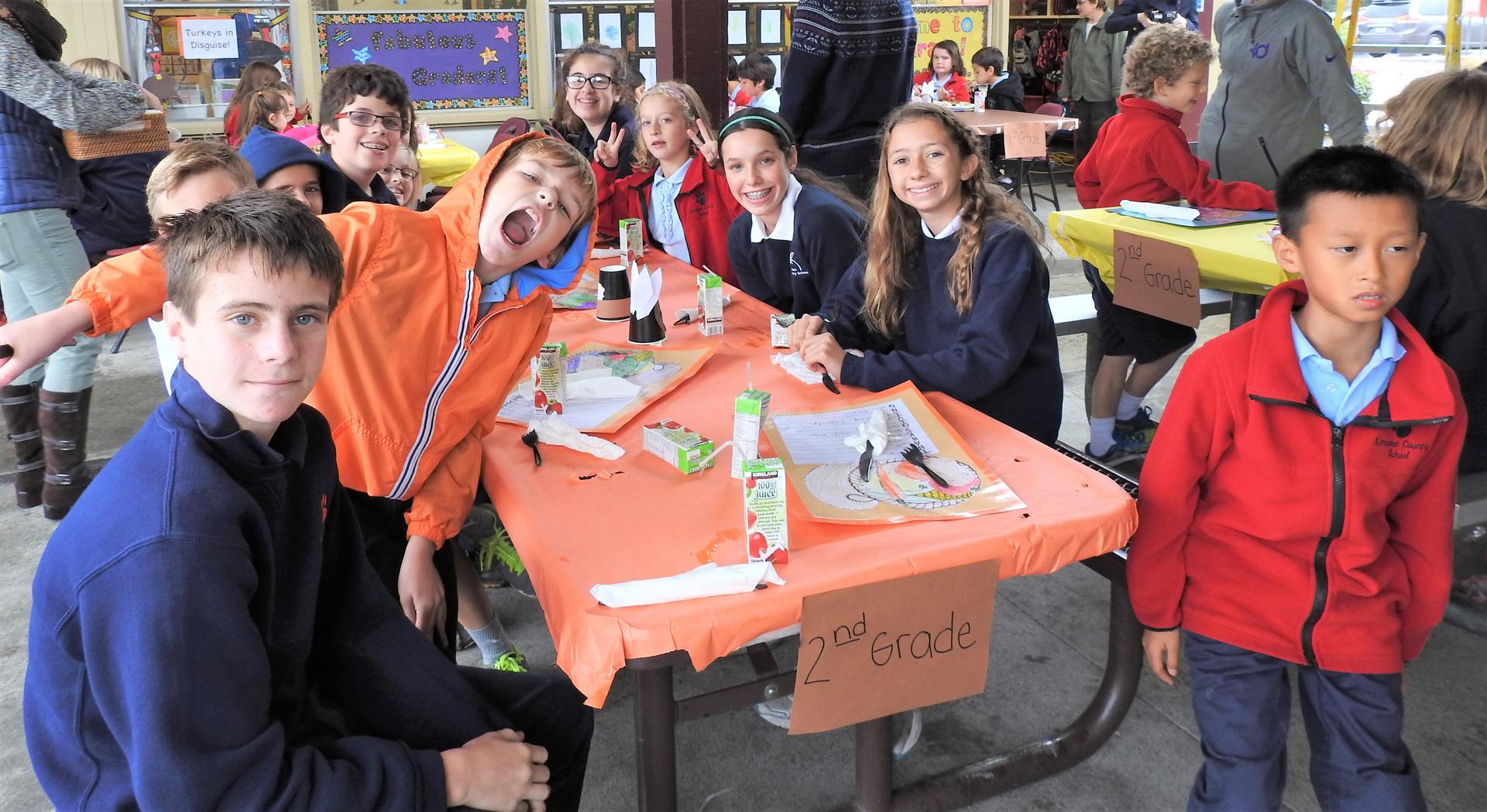 Fall is in the air and the beloved Thanksgiving Feast is right around the corner! We'd like to extend an invitation to join us once again at the 2019 Thanksgiving Feast on Tuesday, November 26 from 11:00am to 12:30pm.
Please RSVP to Ms. Cathy Shin at cshin@almadencountryday.org
Do you have news you'd like to share? Complete our Alumni Form and we'll include it in the next Alumni Newsletter.