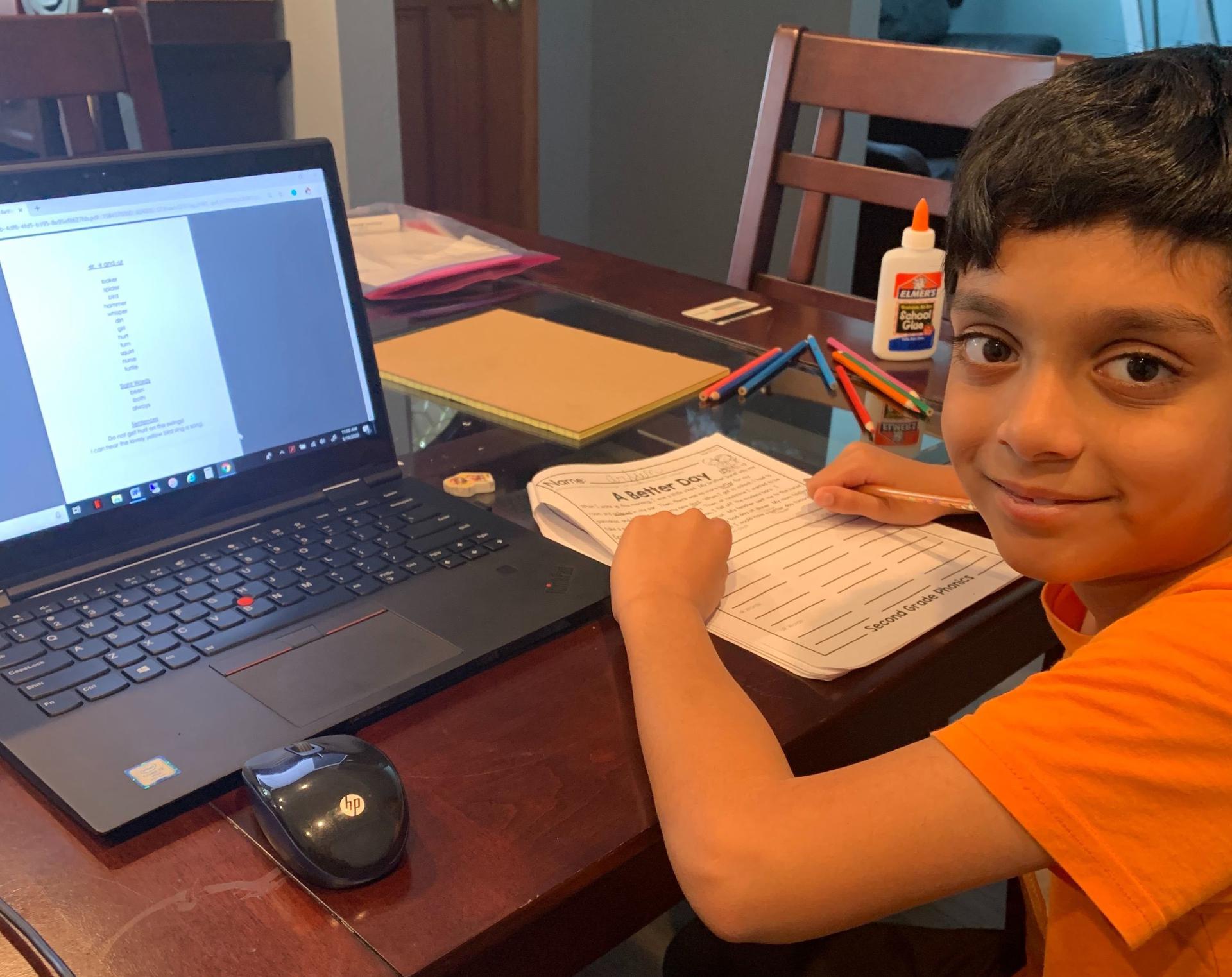 A LETTER FROM THE HEAD OF SCHOOL
Dear ACDS Alumni,

I hope this issue of the newsletter finds you and your loved ones healthy and safe. Like schools across the nation, ACDS is now 100% focused on taking care of our students, staff, and families in the face of Santa Clara County's serious COVID-19 status. Unfortunately, here as elsewhere in the nation, our circumstances required a suspension of on-campus instruction as well as precautionary measures like canceling large gatherings (the Auction Soirée, Special Persons Day). Last week we launched our new online Continuous Learning curriculum, now underway across all ACDS grade levels.
Continuous Learning enables our teachers to interact in real time with small groups of their students, and to deliver the most creative, engaging, varied Internet-based program we know of -- to the greatest extent possible keeping the same daily schedule as on-campus instruction, complete with enrichment and elective classes.
I'm really proud of our success in creating and activating Continuous Learning; the ACDS faculty and staff built, tested, and implemented the platform and its informational microsite from scratch in just five intense days; so far, parents and students are expressing enthusiasm and appreciation for the quality and robustness of the new program.
Meanwhile, with all the ambient anxiety and uncertainty surrounding us, we've tried to repeat consistent messages to our families: we're headed into uncharted territory, and we'll all benefit (especially the children) if we move forward together with calm, cooperation, and empathy. With regard to Continuous Learning in particular, we know the new platform is bound to pose challenges and require its share of trial-and-error. After all, great schools are always becoming, even under normal circumstances. Our motto is: "Patience not Perfection!"

Enjoy this issue of the newsletter, and when the COVID-19 shadow passes, come visit your alma mater anytime.
Dr. Olaf Jorgenson
Head of School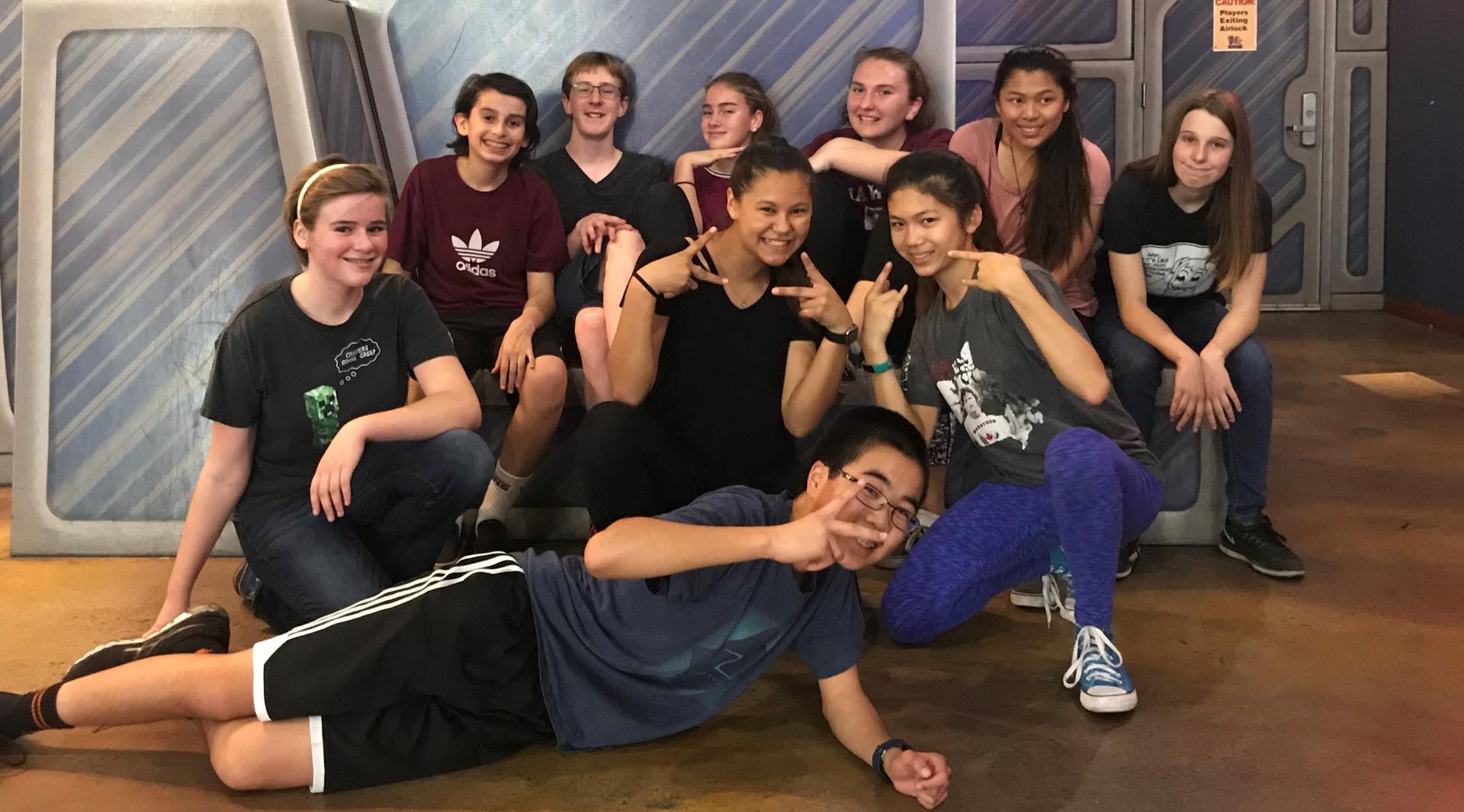 2017-18 Yearbook Elective Team
You probably remember that electives were one of the highlights of your middle school experience at ACDS, and the program is still going strong. Since 2013, our elective offerings have grown more than 20% and include more tech and maker electives like Design Thinking and Intro to Web Apps. There are currently more than fifty electives!
With so many choices, selecting the perfect electives can be difficult to do, but there are still requirements for graduation that help narrow the search. Current requirements include electives in public speaking, fine arts and drama, community involvement, and global and cultural awareness. Old favorites like yearbook and speech and debate are still going strong, but the list changes every year.

Now we could use some help from you:
Take a look at our current list of electives
Tell us what you think we should add next using the Elective Suggestion Form

If you are one of the first 25 to answer, we'll send you a cool ACDS sticker!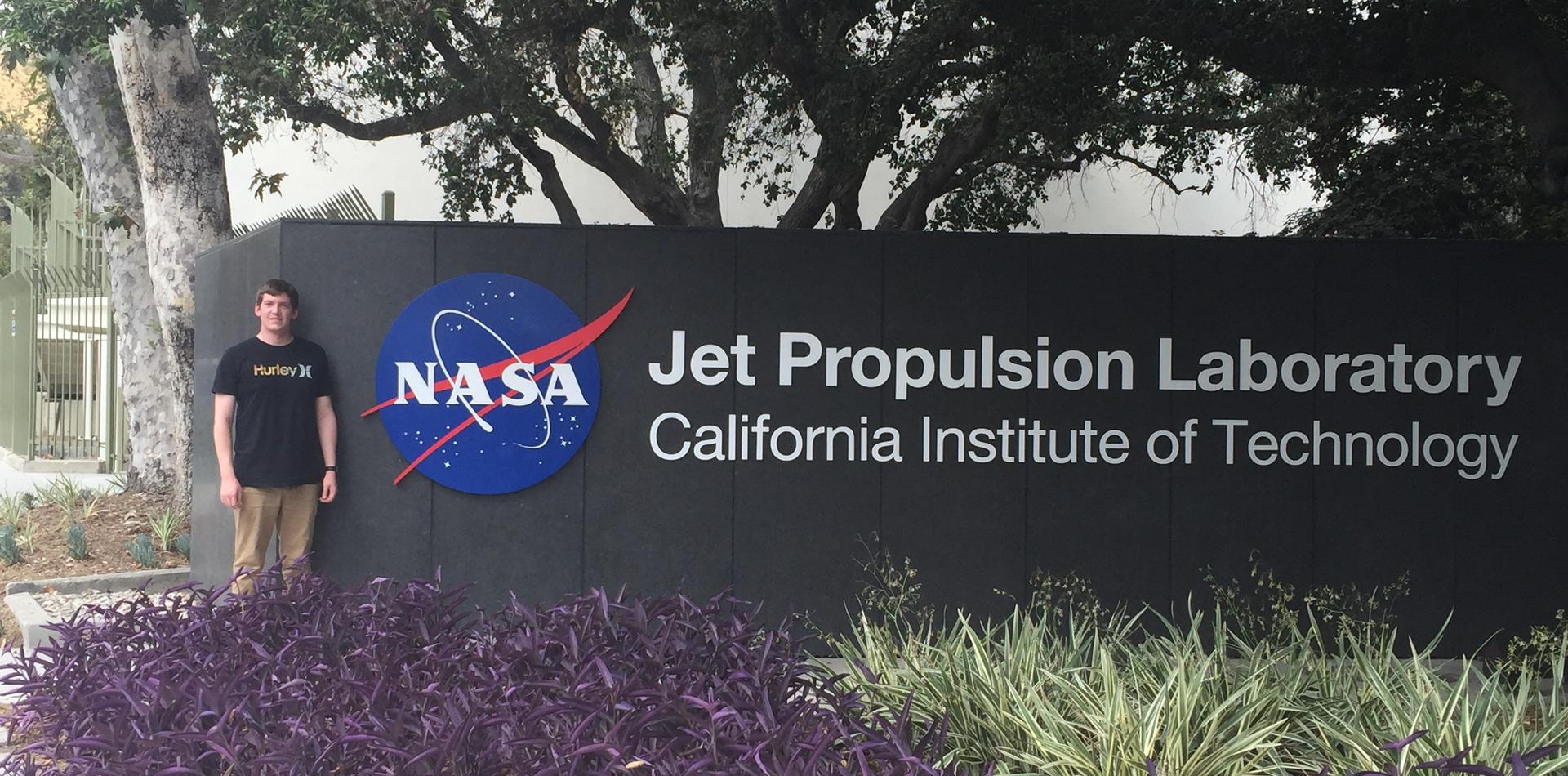 Markus Foote at JPL during his internship
Markus Foote '07 currently a PhD candidate and graduate research assistant at the Scientific Computing and Imaging Institute at the University of Utah. He is expecting to complete his PhD in biomedical engineering in 2020.
He tells us "My recent research has been very exciting. I recently deployed an improved algorithm for use by JPL for detection of methane plumes from an airborne instrument, AVIRIS-NG. This research has just been accepted for publication in IEEE Transactions on Geoscience and Remote Sensing. This work is very dependent on high performance computing, so I'm very grateful to be at the Scientific Computing and Imaging Institute, where I have access to some of the latest high-performance computing technologies to use in my research."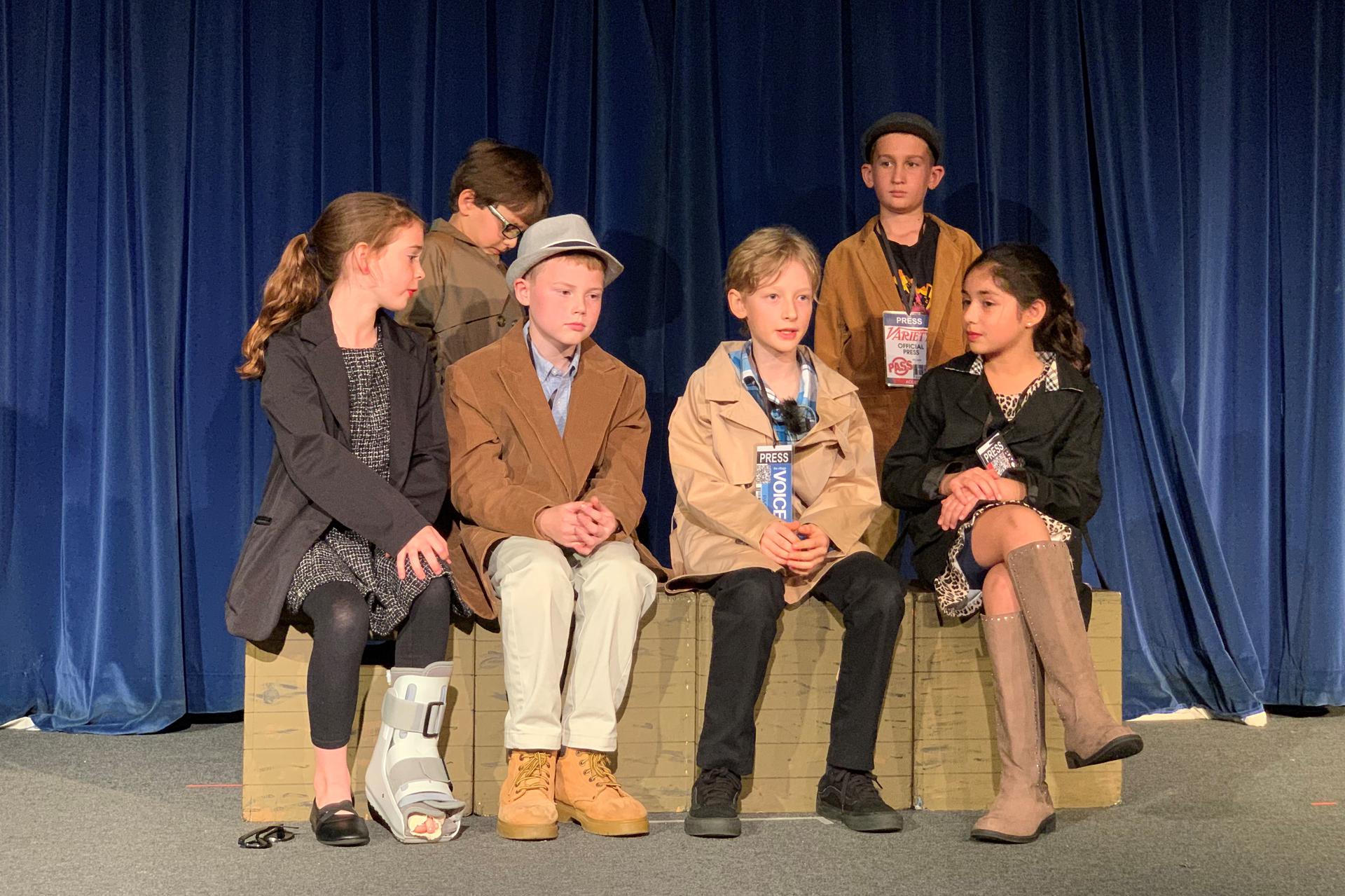 Members of the Class of 2023 in "The Grunch"

Kavita Ramani '92 shared the good news about the birth of her new daughter Avery in our last issue, but now she's sent us some photos! Click here for photos
Mike Distaso '96, his wife, Courtney, and one-year-old son, Boden, welcomed baby girl, Siena Marie on February 20th. The family lives in Phoenix where Mike works in the Partnerships department for Exos, the nation's largest NFL Combine and Elite Athlete training. They also run the corporate wellness programs for about 25% of the Fortune 100. Former ACDS teacher Mrs. Lynn Distaso and her husband, Mr. Len Distaso, are the proud grandparents. Click here for photos
Kevin Bratcher '97 was recently promoted to named partner for Hocks Bratcher LLP, a full-service tax and accounting firm based in Palo Alto. Kevin and his wife, Alison, are parents of two current students at ACDS, Madison (1st) and Matthew (PreK).
Ben Hayden '11 is engaged to Zizi Ye. They met in Hong Kong while Ben was doing volunteer work for The Church of Jesus Christ of Latter-day Saints. Zizi is from Guangzhou, China and is studying Biochemistry at BYU. Ben and Zizi will be married in Utah, June 19, 2020. Click here for photos
Skylar Hunter '11 proposed to Bree Hammond on January 28, 2020 and they are engaged to wed on July 31st. The couple met two years ago at Brigham Young University where they recently graduated. Skylar works in Digital Advertising in Salt Lake City and Bree is pursuing a master's degree in Speech Pathology at the University of Utah. Click her for photos

Tate Hacket '17, currently a junior at Bellarmine, was named the 2020 West Catholic All League Soccer Defender of the Year. Tate's brother, Cole Hackett '15 won the same title in 2018.

Rickety Stitch and the Adventures of Ben and James
by James Parks '98 and featuring Ben Costa '98
For as long as there's been school, not a single kid in all of kiddom has ever felt anything but utter elation when the clock hits 3pm on that last day before summer vacation. And Ben Costa and James Parks were no exception. Well, except that they totally were. Because on June 4th, 1998, it was their last day at Almaden Country Day School (ACDS), and the first day on their road from best pals, to creative collaborators, to professional partners writing and cartooning an acclaimed, fantasy graphic novel series for the largest publishing house in the world.
It's true! Ben and James are the creators of Rickety Stitch and the Gelatinous Goo, a fantasy series about a singing skeleton bard and his unlikely friend, Goo, who together embark on a magnificent adventure to discover just who Rickety was...when he was alive. Published in North America by Penguin Random House, the Rickety Stitch series consists of three volumes so far, has been translated from english into Russian, Hebrew, and has received rave reviews for its originality from the likes of Publisher's Weekly, School Library Journal, Kirkus Reviews, The Bulletin of the Center of Children's Books, is a Junior Library Guild Selection.
We'd love to feature stories from more of our alumni. If you have something you'd like us to consider, send it to us using the Alumni Form.
Do you have news you'd like to share? Complete our Alumni Form and we'll include it in the next Alumni Newsletter. You can also follow us on our social media channels to stay up to date on your alma mater.